Anne Hathaway Reveals We've Been Calling Her By The Wrong Name This Whole Time
2021 just keeps getting weirder and weirder. Anne Hathaway has become a Hollywood icon, starring in classics such as Ella Enchanted, The Devil Wears Prada, Les Miserables, and of course, The Princess Diaries.
Now, her majesty, Ameilia Mionette Thermopolis Renaldi, queen of Genovia, just revealed one of the most jaw-dropping details about herself: she doesn't like to be called Anne at all!
In an interview on The Tonight Show with Jimmy Fallon, Hathaway shared that she prefers to be called Annie, and always has! The transition to her legal name only came when she got one of her first acting jobs.
"When I was 14-years-old, I did a commercial and I had to get my SAG card," she explains. "They asked me what my name would be, so it seemed like the right choice, but it never occurred to me that for the rest of my life, everyone would call me Anne."Ann(i)e goes onto say that the only person who calls her Anne is her mother – and only when she's mad. "Every time I step out in public and someone calls my name I think they're gonna yell at me," Hathaway says. "I'm an Annie. People call me 'Ms. H,' people call me 'Hath,' so feel free to call me anything but Anne."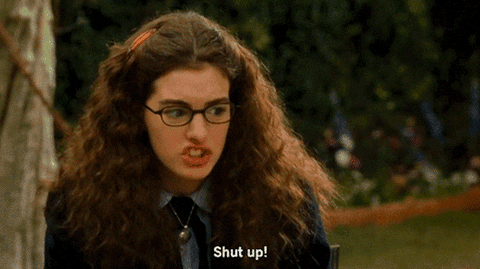 You can see Anne's full segment with Jimmy Fallon here.
GALLERY: Ann(i)e Hathaway
Jenny Bender is one third of the Kicks Wake Up Krew on Kicks 99 in Augusta, Georgia, along with Cash & Dub. She's married to Chris Bender and is doting dog mom to their two rescue fur babies, Mary Poppins Bender & Truly Scrumptious Bender. Jenny is a karaoke queen who loves Jesus, country music, cheese, and the color pink.
Sign me up for the Kicks Country email newsletter!
Become a Kicks VIP today and get access to the latest news on your favorite country artists, plus insider info on upcoming concerts, events, giveaways and more!
By clicking "Subscribe" I agree to the website's terms of Service and Privacy Policy. I understand I can unsubscribe at any time.